Each new season brings a series of changes, including a variety of new pests on the scene. Some pests thrive in the warm and balmy weather of summer, while others prefer to hunker down indoors to keep out of the cold winter winds. For us humans, forewarned is forearmed. The best way to prepare your home or business is to understand which pests are the most prominent with each upcoming season.
In this post, we'll take a look at some of the most common seasonal pests so that you can better protect your home or business all year long.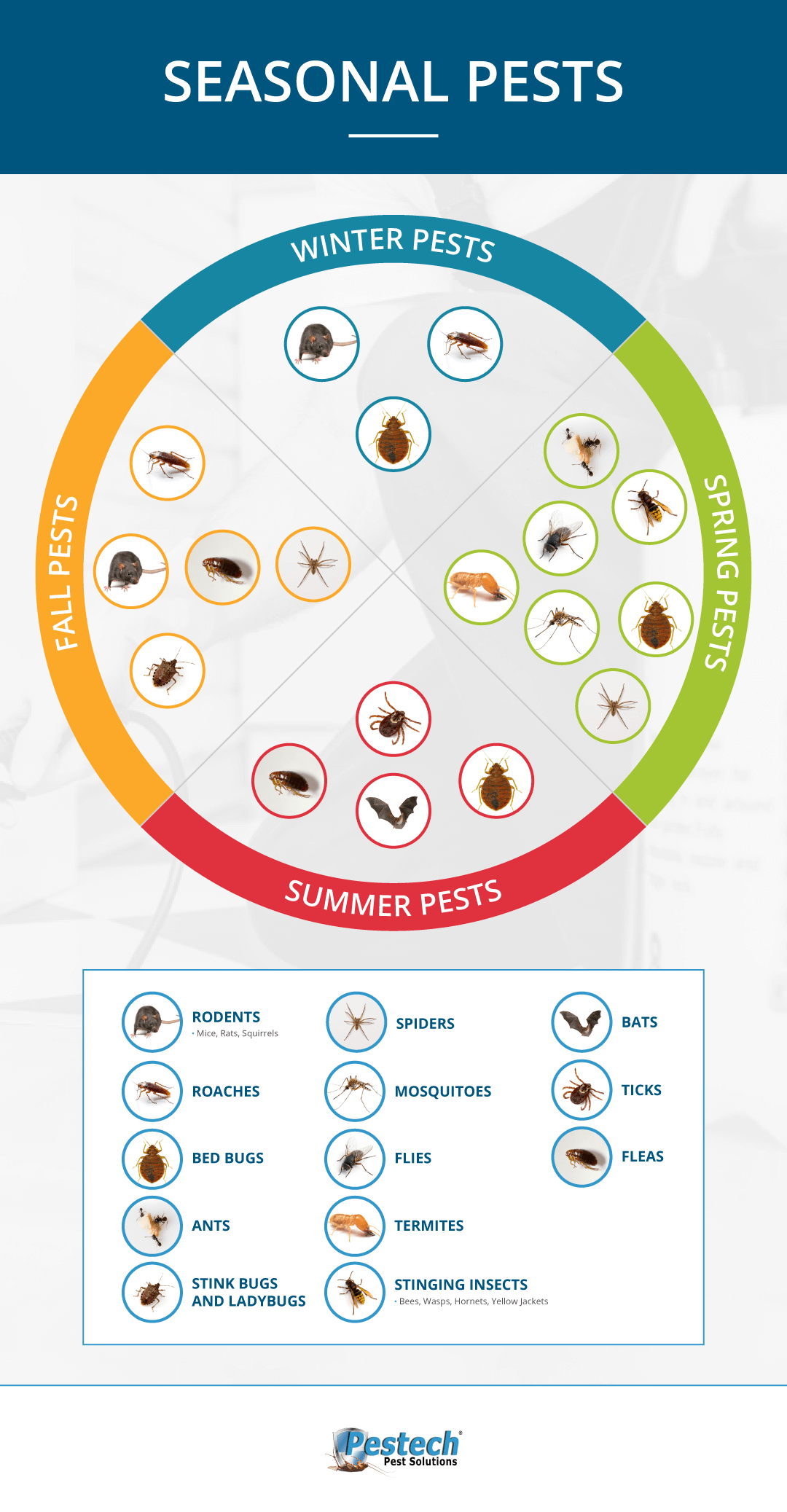 Year-Round Pest Control With Pestech Pest Solutions
Winter, spring, summer and fall, you can count on Pestech Pest Solutions to keep pests out all year round. With our comprehensive pest solutions, we return regularly to your home or business to ensure your pest problem is taken care of for good. Whether pests are already present or you're looking to take preventative measures, we offer many different removal and pest control options to homes and businesses throughout New York.
No matter the season, stay safe from pests. Contact us to schedule your inspection.
Contact Pestech